Golf Practice Net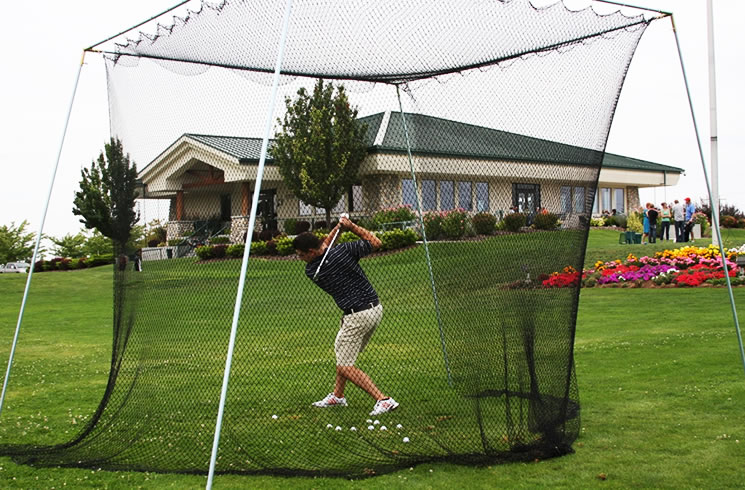 Our Knotless Nets is using in the golf net.
The Australian customer bought the 50 x 50 x 3mm black nets and made a golf practice cage in the garden .
Also the knotless Net can be used as Sport Nets like Football net, Tennis Net, Baseball Nets, etc.